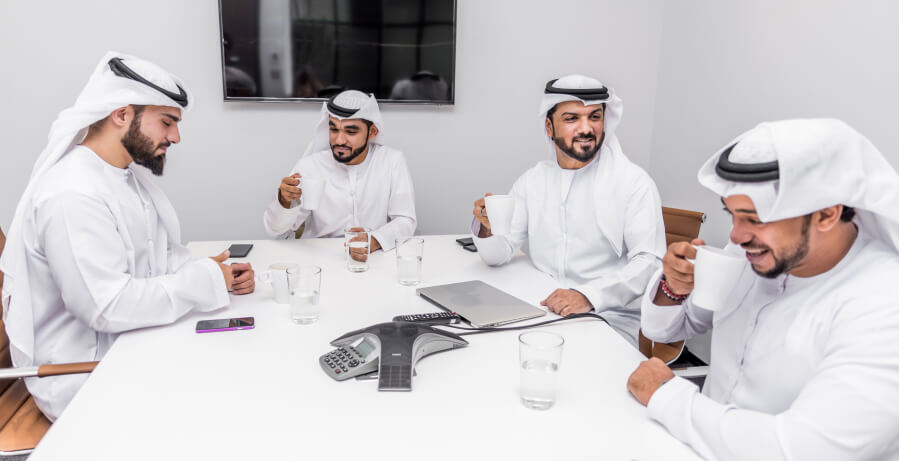 Trade License Renewal in Dubai, Abu Dhabi And Across The UAE
A valid business license is one of the principal requirements for businesses operating in the UAE. Without a valid license to operate, a business risks the chances of incurring heavy penalties.
To secure the right trade license for your company, you must identify the trade category that encompasses your business activities. UAE has three major trade licenses: Commercial, Industrial and Professional. We will assist you in determining the right type of trade license and facilitate the application and/or renewal process for your business.
Ensure the smooth and uninterrupted operation of your business, with cost-effective and timely trade license renewal in Abu Dhabi and Dubai from Vertex Global Consultants.
Our Services Cover All Types Of Dubai & Abu Dhadi Trade License Renewals
The UAE offers three kinds of trade licenses that are determined by the business activities of a company: commercial, industrial and professional.
Commercial Trade License – Any business that seeks to engage in trading, or the buying or selling of goods and/or commodities in the UAE, must obtain a commercial license. Commercial activities such as banking, insurance brokerage, advertising, logistics, real estate and car rental are services that fall under the category of Commercial Trade.
Industrial Trade License – An industrial license is needed if a business / company seeks to conduct manufacturing and/or industrial activities in the country. Pharmaceutical and medical products are covered by the industrial trade, as well as companies that specialise in converting natural resources and raw materials into goods.
Bread, canned goods, and meat processing, as well as the manufacture of paper, batteries, clothes, accessories, chemicals and petroleum are examples of businesses that require an industrial trade license in UAE.
Professional Trade License – Businesses that provide professional services or skilled trade need to secure a professional license in UAE. These include consultancy, charity, event management, exhibition organisers, hospitals and medical clinics, nurseries, ladies and gents salons, laundry service, sports, and translation services, among other types of professional services provided.
Whatever industry or business activity you are or planning to engage in, Vertex Global Consultants can make the process of trade license application and renewal simple and streamlined for you. With the assistance of our experts, our clients have been able to fast-track the process, experience a hassle-free and stress-free procedure, and focus on accomplishing their other business-related tasks and objectives, from finding the right people for their company, to meeting their own commitments to their customers on time.
At Vertex Global, we empower companies by removing miscellaneous tasks that we can execute with ease and efficiency, so you can concentrate your time and effort on things that will drive your business to success.
We will handle Trade License Renewal, Fees, all from beginning to end
Vertex Global Consultants is a professional consultancy and services provider offering a comprehensive range of business support solutions to companies across the UAE. We specialise in delivering fast, efficient and tailored service packages that quickly meet the needs of businesses. Our in-house team of consultants combines in-depth knowledge of government regulations with decades of localised experience to help clients accomplish their requirements as quickly as possible.
With our professional license renewal service, companies in Dubai and Abu Dhabi can continue doing business without having to worry about personally processing their trade applications and renewals. Vertex Global can be trusted to handle everything, from coordinating the acquisition of official documents, to facilitating the payment of trade license fees at accredited service centres. Our consultants can stand as official representatives of your business throughout the renewal process.
Complete transparency throughout the renewal process, for your peace of mind
To keep clients updated on their renewal application, we assign a dedicated account manager to each client to serve as their single point of contact for queries and progress reports. The dedicated account manager is tasked with providing progress updates to the client, as well as supplying timely and detailed responses to any clarifications regarding the process.
For further transparency, clients are furnished with a complete breakdown of expenses, detailing all the trade license fees and payments that have been made. This allows clients keep track of where their money has gone
Frequently Asked Questions
What are trade license types available within the UAE?
Within the UAE, one can choose between three different trade license types – professional license, commercial license, and industrial license. Need help in choosing a license best suited to your business activity? Get in touch with us today!
Do I need to register the trade name for initial approval & for how long can the trade name be maintained?
No, it is not mandatory to register a trade for initial approval. However, it can be booked for a period of one year and can be renewed.
My business license is cancelled. Can I still maintain my trade name?
Yes, it is possible to maintain the trade name after a license's cancellation, but you will need to make a payment of AED 200 to keep the same for a period of one year.
Can I amend the business activity or trade name that I'd mentioned in the initial approval?
Yes, it is possible to amend the business activity and trade name, but you will need to make the necessary payment for approval again.