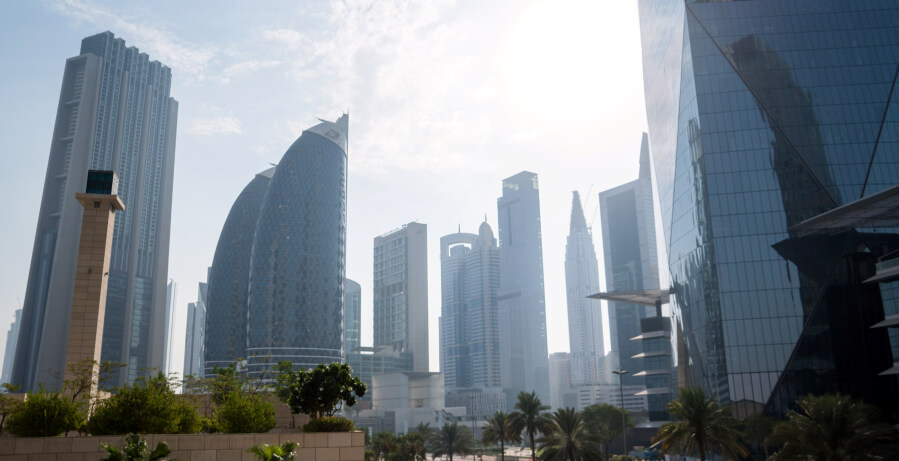 Why Opt For A Dubai Offshore Company Formation
Privacy, confidentiality, international accessibility, and liberal policies are a few of the advantages that foreign investors and business owners can enjoy through an offshore company setup in UAE.
There are two jurisdictions in the UAE that are especially founded to cater to offshore companies: Jebel Ali Free Zone (JAFZA, Dubai) and Ras Al Khaimah Free Zone (RAK Free Zone).
Offshore companies in Dubai lend investors, stakeholders, partners, and owners a variety of benefits that are not available to other types of companies or business structures. These benefits generally include the following:
Privacy – Most offshore jurisdictions and corporate centres in Dubai do not require establishments to divulge internal information that would otherwise be required in other corporate jurisdictions. Details such as the identities of company owners, the business's gross revenue, and exact figures of profits and losses are kept private, leading to better security for owners and directors.
Tax exemption – Unlike other Dubai businesses, offshore companies are often excluded from capital gains and income taxes, effectively reducing business overhead while increasing profits.
Limited requirements – The setup requirements for forming a company offshore are often less compared to typical business structures, which means more cost-savings and less setup time.
Complete ownership – In the UAE, foreign investors are required to have local partners in order to establish a local presence, except in designated free zones. Offshore jurisdictions allow foreign entrepreneurs to establish a business and enjoy 100 per cent ownership, leading to complete ownership of the profits as well.
Given all these advantages, an offshore company formation in Dubai is the most suitable type of enterprise if you are seeking to realise objectives and/or activities such as any of the following:
Provide professional services, consultancy, and/or act as an agency
Source foreign talent / expatriate staff
Function as a Property Owning & Investment Company
International trade
Captive insurance
Tax exemption
However, offshore companies in UAE are not permitted to engage in the following business activities:
Finance
Insurance and Re-insurance
Aviation
Media
Branch set-up
Any business activity with onshore companies based in UAE
Business Advantages Of A Dubai Offshore Company Formation
Absolute confidentiality and privacy; no disclosure of shareholders and accounts required
100 per cent complete ownership by a foreign national; no local sponsor or partner required
100 per cent exemption from corporate tax for 50 years; this option is renewable
100 per cent exemption from personal income tax
100 per cent exemption from import and re-export duties
Protection and management of assets
Business operations can be executed on an international level
No restrictions on foreign talent or employees
No restrictions on currencies and no exchange policies
Office space is not required
Ability to open and maintain bank accounts in the UAE and overseas
Ability to invoice local and international clients from UAE
Incorporation can be completed in less than a week
Investors are not required to appear before authority to facilitate incorporation
Our expertise in Dubai offshore company setup
Vertex Global Consultants provides specialised offshore company setup solutions to help foreign entrepreneurs, investors, and corporations establish a local presence in the UAE. We have a team of business consultants and company setup experts who can take care of the entire process for business formation in Dubai on your behalf.
We offer comprehensive company formation services for offshore businesses, which include registration and incorporation, opening of bank accounts, renewal and structuring of the company, providing registered address and agents, acquiring approval for your offshore company name and activities, and submitting documents to the concerned Free Zone authority.
Our end-to-end solutions allow for quick, cost-effective, and seamless offshore company formation in UAE, minimising costs and getting your venture operational as fast as possible. We have key account managers who can provide focused and tailored solutions to meet the specific needs of our clients, resulting in value-driven packages and customer-centric services.
Do you have plans to set up an offshore company in Dubai or RAK? Our team of specialists will be happy to help you take the first step and ensure you are in full compliance with all local requirements. Our professional company formation services are designed to fast-track the progress of your business set-up and enable you to access the benefits of an offshore company as soon as possible.
From opening bank accounts to finding office spaces, we at Vertex Global Consultants can make sure you enjoy a smooth and hassle-free business setup process.
Frequently Asked Questions
Which are the documents that I need to present in order to start my offshore company?
Attested Passport Copy, Curriculum Vitae (CV), Address Proof (UAE Residence Visa) – Of all the shareholders and directors. Additionally, if the shareholder or member is currently working in another UAE company, they'll need to present a NOC from their current sponsor.
What is the minimum share capital needed to start an offshore company?
There is no minimum share capital requirement to start a UAE offshore company. However, the share capital has to be divided into shares of equal nominal value irrespective of the amount.
What are the available jurisdictions for an offshore company in Dubai and the UAE?
In Dubai, currently, there is only one offshore jurisdiction available – JAFZA offshore. In addition to JAFZA, the other offshore jurisdiction within the UAE includes – RAK ICC & Ajman.
Do I need to be physically present in the UAE to start my offshore company?
Yes, to set up an offshore company, opening a bank account in the UAE is mandatory, and you'll need to be physically present in the country to do the same. Additionally, physical presence within the country can also help us get all the paperwork done without any hassles.
What is the timeframe needed to start an offshore company in the UAE?
In an ideal scenario, setting up an offshore company can take anywhere between 5 to 7 working days. However, it is to be noted that the registration for the same can only be done through a registered agent. For any assistance regarding the same, reach out to our sales consultants today!