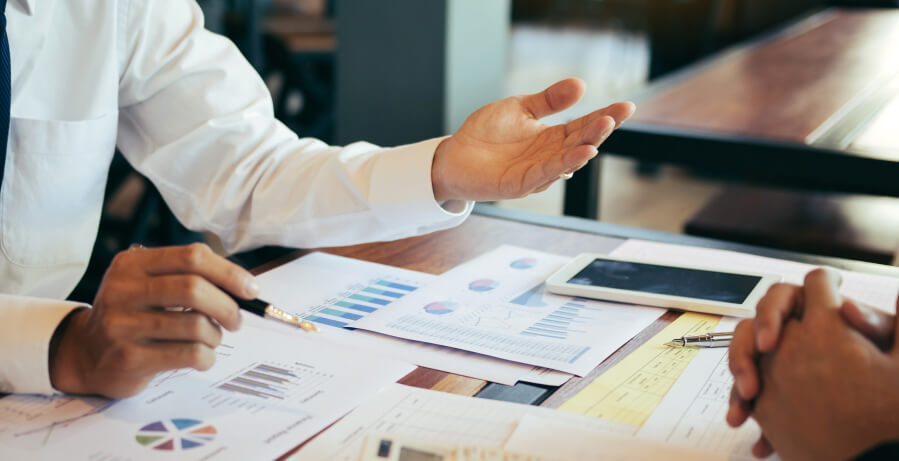 Vertex Global help its clients to solve complex accounting and financial reporting challenges. Whether you undertake deals, consolidations, debt or equity offerings, or bankruptcy, we can advise you on how to respond and preserve the value of your business.
Valuation services
Book Keeping & Accounting services
VAT services
Frequently Asked Questions
Why should I outsource my business's bookkeeping and accounting activities?
While accounting deals with all the financial aspects of the business, bookkeeping focuses on keeping track of all the company's economic activities. By choosing to work with an outsourced firm such as Vertex Global, you can do away with the hassles of maintaining an in-house team for the same & get the job done in a much more cost-effective manner.
Is your service suited for small and small-to-medium sized businesses?
Big or small, we can tailor our accounting and booking services to address your immediate needs & help you achieve your future business goals as well. To receive a customized quote against your requirement, send us an inquiry today!
Which are industries do you cater to?
We do not limit ourselves to certain industries. The Vertex Global bookkeeping and accounting team is composed of experienced veterans that can deliver timely, dependable, and cost-effective results irrespective of the industry.
Which are the accounting and bookkeeping tools you work with?
Xero, QuickBooks, Zoho Books, Sage, Bill.com, ADP, Gusto, and Receipt Bank, to name a few.
Apart from bookkeeping and accounting, which are the other financial services that Vertex Global provides?
Apart from helping businesses within the UAE with their bookkeeping and accounting needs, we also provide services such as revenue reconciliation, expense management, payroll services, and financial reporting.