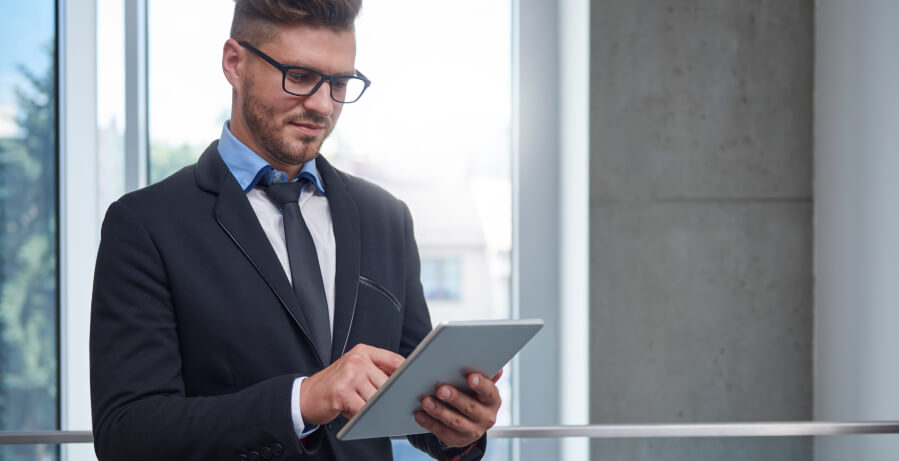 Initiate Your Dubai Freezone Company Formation With Our World-Class Expertise
Vertex Global Consultants is a market-leading provider of complete and cost-effective turnkey solutions for Dubai freezone company setup. Our services are focused on enabling investors and entrepreneurs to maximise the economic and financial advantages of the UAE corporate sector. It is one of our key objectives as one of the country's leading business set-up specialists.
Backed by our extensive industry experience, our team offers unrivalled insight into UAE's corporate climate and legal framework, allowing us to offer clients accurate and comprehensive information that empowers them to make informed and well-thought decisions.
Are you considering setting up a Dubai freezone company? Let our team walk you through the process and guide you every step of the way.
Dubai Freezone Company Formation – What Does It Offer To Investors & Entrepreneurs?
Freezones in Dubai and the UAE are designated trade areas where a certain level of independence is granted to businesses owned by foreign nationals and/or investors. However, freezones are largely established to cater to specific business activities or industries. Hence, ensuring your business is in the right free zone is critical to the entire business setup process.
In contrast with a Limited Liability Company (LLC), a Dubai Freezone Company does not require a local sponsor or partner, which means the foreign investor/national can assume 100 percent ownership of the business.
Setting up a company in a freezone area starts with identifying the type of company you want to establish and its core business activities. Knowing these will allow you to find and determine the most suitable Freezone areas for the business you have in mind.
The UAE has more than 40 Freezones, most of which are located in Dubai. The team of consultants at Vertex Global will guide you through choosing the most beneficial and strategic Freezone Area that offers the most advantages for your company.
Advantages of setting up a company in Dubai Free Zones
100 per cent company ownership for foreign nationals; no requirement for a local partner or sponsor
100 per cent repatriation of capital funds and profits
Local sponsorship is not required
Corporate taxes are waived
Personal, import and export taxes are waived
Ability to open multi-currency bank accounts
No currency restrictions
Confidentiality is ensured
Faster process for incorporation (less than 1 week)
100 per cent free funds transfer
Simpler and easier process
Less amount of paperwork
State-of-the-art virtual office and warehouse facilities
Longer leasing options available (up to 25 years) for facilities
We specialise in company formation in all Dubai Freezones, including the following:
Dubai Airport Free Zone
Auto Zone
Dubai Design District
Dubai World Central (DWC)
Dubai Multi Commodities Centre (DMCC)
Healthcare City
Industrial City
Internet City
Knowledge Park
Jebel Ali Freezone
Jumeirah Lakes Towers Free Zone
Media City
Silicon Oasis
Studio City
We implement a smooth & efficient process for business setup in Dubai Free Zones
We've made business set up and company formation in UAE Freezones simple and easy. A dedicated business specialist will work closely with you throughout the entire process. We will advise you on key areas such as:
Determining the type of legal entity applicable to your company
Identifying the most suitable and advantageous Free Zone for your business
Determining the total Dubai Freezone company setup cost
Choosing and securing your company's trade name and license
Determining all legal requirements and documentation applicable to your business
Helping you complete these requirements on time
Finding an ideal office space
Obtain approvals and complete the registration process
Secure applicable licenses and visas
Opening of bank accounts in the UAE
With an experienced specialist by your side, you can avoid oversights and inaccuracies that might cause delays or unexpected expenses. You also get to benefit from an efficient and streamlined process, which ensures you meet the timeline you've set for setting up your business.
If you are interested or decided on establishing a company in any of the designated Dubai and UAE Free Zones, get connected with our business set-up specialists for a thorough discussion of your business plans and objectives.
Whether you are eyeing a company in DMCC Dubai or Jebel Ali Freezone, or you want to optimally position your business for international trade in Dubai Airport Free Zones or in DWC Dubai, we can facilitate and implement the process for you and provide you with a smooth and organised business set up experience.
Our company formation services extend to all Freezones in Dubai and the UAE, offering our clients comprehensive reach in the country's business sector. Each Freezone has their unique set of criteria and regulations. Minimise the risk of errors and delays that might incur you further costs in setting up your business by tapping into the expertise of our UAE Freezone company formation experts at Vertex Global Consultants.
Connect with us
For more information on company formation in the UAE, please get in touch with our team through +971 04 329 6687 / +971 50 355 2789 / info@vertexglobaluae.ae.
Frequently Asked Questions
What does it mean to own a UAE Free Zone Company?
A Free Zone company offers 100% foreign ownership and does not require a UAE national to acts as a business partner. Additionally, the business owner is not required to hold a residence visa & the business itself can be registered as an individual, branch, or subsidiary of a local or foreign company.
Am I free to choose any name for my UAE Free Zone Company?
Yes, business owners have the right to choose any name for their company. However, the name will need to be registered & receive approval from their chosen Free Zone Authority and the Dubai Economic Department (DED).
What are the major benefits of starting a UAE Free Zone Company?
As stated previously, by opting to set up a company in any of the UAE's Free Zone areas, the business owner can claim 100% ownership over their business. Other benefits include – Zero income tax & corporate, no restriction on foreign employees, and no currency restrictions.
Is there a minimum share capital requirement to start a UAE Free Zone Company?
Yes, and the share capital amount is dependent on your business activity and the Free Zone authority. The amount must be deposited in the company bank account and can only be withdrawn once the bank has issued the share certificate.
Do I need to be a UAE resident to start a Free Zone Company?
No, the business owner doesn't need to reside in the UAE to own a Free Zone Company. To know more in this regard or for assistance in setting up a Free Zone company, contact us today!