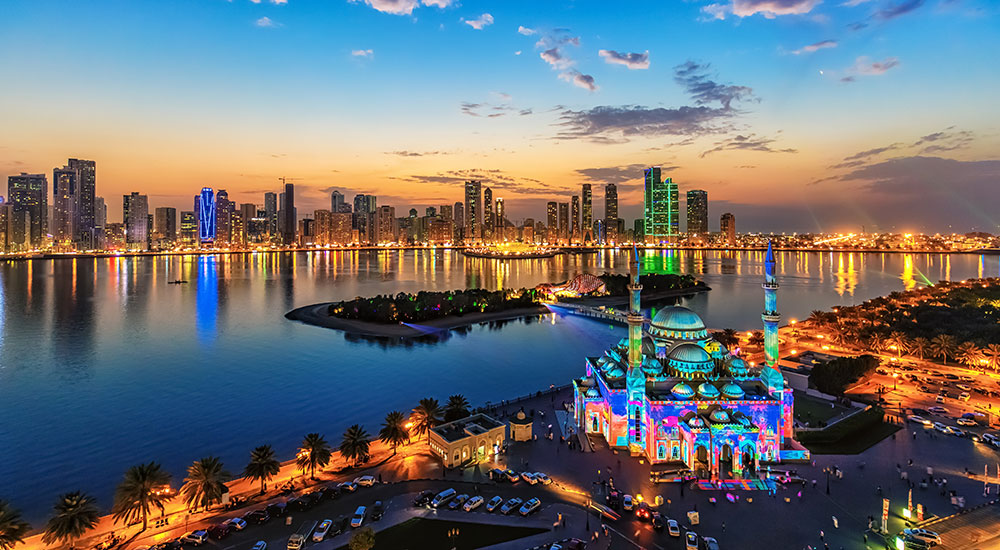 The Department of Economic Development(DED), with the institutional support from the Chamber of Commerce & Industry, is the statutory body that regulates and controls the licensing procedures for an entity in Sharjah
However, licenses for some categories of business require approval from certain ministries and other authorities: for example, banks and financial institutions from the Central Bank of the UAE; insurance companies and related agencies from the Ministry of Economy and Commerce; manufacturing from the Ministry of Finance and Industry; and pharmaceutical and medical products from the Ministry of Health. More detailed procedures apply to businesses engaged in oil or gas production and related industries.
Practicing some trade activities (e.g. jewelry and insurance) requires the submission of a financial guarantee issued by a bank operating in UAE. In general, all commercial and industrial businesses in UAE should be registered with the Chamber of Commerce and Industry in the respective Emirate.
Types of trade license
The basic requirement for all business activity in Sharjah is one of the following three categories of licenses
Commercial licenses covering all kinds of trading activity.
Professional licenses covering professions, services, craftsmen and artisans.
Industrial licenses for establishing industrial or manufacturing activity
The Authorities also issue some special licenses such as Business Operation Permit, Entrepreneurial Business License etc. subject to certain criteria.
Why a mainland Trade License is ideal for small business owners?
You need share capital for a free zone business. No capital is required for a Sharjah mainland (DED) license.
A free zone license is strictly associated with rented free zone office space. Mainland businesses can be run from a cheaper business center
Free zone business license and visa costs are cheaper, but it restricts you to work within free zones and international regions only – with a Mainland (DED) license, you can have clients from anywhere in UAE as well as internationally
The long-term free zone benefits and services are more appropriate for a large international company than a small business owner
In both types of companies, there are no income taxes and if you're thinking of starting a professional practice, you own the company 100%, regardless of whether it's in free zone or mainland Sharjah.
What are the requirements for obtaining a trade license?
Prior to operating any business in Sharjah, it is first necessary to follow the steps outlined below in order to meet the legal requirements of all concerned government authorities and to guarantee maximum commercial benefit for the business owner.
Designate the category which the business falls into- commercial, industrial and/or professional
Determine all the related business activities to be included within each business license (Maximum 10 per license)
Make a decision as to your business' appropriate legal status in UAE
Select an appropriate trading name for the business.
Submit an application to the Department for initial approval
Register a trade name after receiving initial approval (If you don't have previously reserved a trade name)
Lease business premises and obtain approval from the Authority.
Prepare all required documents; such as memoranda of association and approvals from other relevant government authorities which may be necessary to each case.
Submit a further application to the Department to obtain the final license.
Pay the required fees.