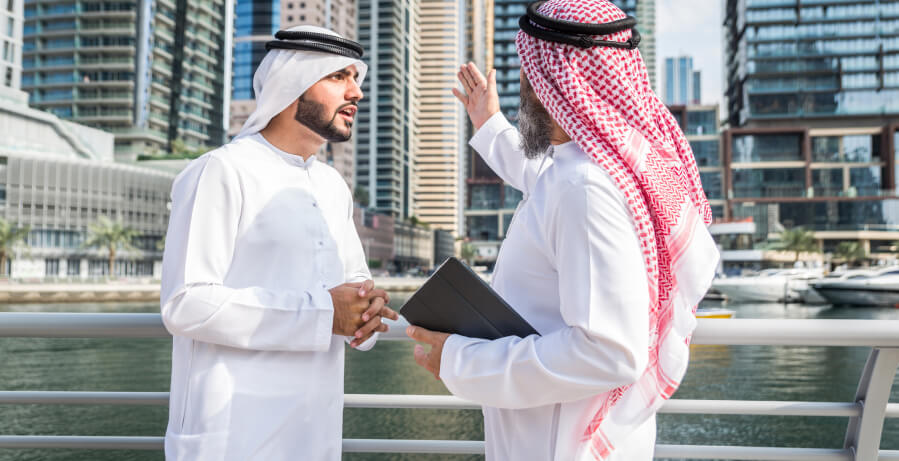 Vertex Global Consultants – Delivering Trusted PRO Services In Dubai
Running a business in the UAE involves compliance with a number of procedures mandated by the government. We at Vertex Global Consultants provides pro services in Dubai, Abu Dhabi, and across the UAE on your behalf so you can focus on what's important – growing your company and employees and managing your daily business operations. Ensure the quick and efficient processing of documents and applications with the help of professional PRO services from one of the premier PRO companies in Dubai, Abu Dhabi, and the UAE – Vertex Global Consultants.
Benefit From Professional PRO Services In UAE Tailored To Your Business Needs
As a leading corporate PRO services company in Dubai, Vertex Global Consultants is home to a team of professional PRO specialists who are wholly dedicated to providing a comprehensive suite of PRO solutions to clients all over the UAE. Whether you need PRO services in Abu Dhabi or Dubai, we can provide you with a customised service package that addresses your business requirements, as quickly as possible. Our range of services includes the following:
Visa processing (applications, cancellation and renewals)
Employee visa and/or labour cards
Family visa / spouse visa processing
Attestation of documents / requirements for the Chamber of Commerce or Foreign Affairs
Arabic translation of official documents
Trade license processing (applications and renewals)
Registration of trade name
Health insurance processing (applications and renewals
Visa processing (applications, cancellation and renewals)
Facilitating Government work and requirements
To ensure that we deliver the best PRO services in Dubai our client needs, every account is assigned a dedicated account manager, whose purpose is to focus on the requirements of the client and deliver the same in a timely manner. This allows us to prevent the accumulation of added costs, while delivering faster PRO services at the same time. More importantly, with a dedicated point of contact, clients are able to receive constant progress updates, leading to their peace of mind.
Receive The Best PRO Services In Dubai, Abu Dhabi And The UAE
Whether you have an urgent requirement or one-time processing for a single requirement, or a long term partnership for all your current and future requirements, Vertex Global offers a fast, cost-effective and reliable PRO solution for your company.
Our expert PRO solutions include specialised services for corporate needs, including setting up corporate bank accounts, liaising with authorities, Business Setup in UAE (LLC Company, Freezone Company, etc.), business clearance, certifications, and company liquidation, among other professional PRO services.
Business and employee regulations may vary in each Emirate. That is why at Vertex Global, we have consultants that specialise in grasping and keeping up-to-date with each Emirate's local laws and regulations so we can readily assist you with pro services Abu Dhabi, Dubai or anywhere in the UAE.
With PRO services in Abu Dhabi and Dubai tailored for your needs, there is no need for you to navigate legal requirements on your own, no need to stand in queue and wait for your turn to submit paperwork, or call up different agencies to facilitate the documents of your company and employees.
Considered amongst the top PRO services companies in Dubai, we do all that for you to enable you to focus on your business and your clients. To know more about our complete range of PRO Services, get in touch with any of our consultants. We are here to help you.
Partner with one of the best PRO companies in Dubai, UAE today
Vertex Global Consultants has established itself as one of the most trusted business consultancies in Dubai and UAE, with its highly dependable solutions and professional approach to every client need. We believe that the most valuable business resource is time, and we will make sure that your time and your trust do not go to waste by accomplishing your needs on-time.
Uninterrupted business operations and employee productivity is what we always aim for when we provide the best PRO services in Dubai and Abu Dhabi, UAE. We understand that you have day-to-day tasks and client requirements to meet. Through our services, you need not worry about miscellaneous tasks that we can conveniently accomplish for you. Our in-depth understanding of the UAE's laws and regulations on businesses and labour will help your company avoid mistakes and additional costs, and ensure the process is smooth, organised and completed on time.
Engage our expertise and take advantage of the exceptional knowledge and experience of our consultants, in order to meet all your business and employee requirements with ease, expediency and efficiency.
Frequently Asked Questions
What are the typical activities that come under PRO Services?
A Public Relations Officer or PRO service provider caters to activities related to processing governmental documents and paperwork. Our range of services includes company registration & trade license processing, document clearance, visa processing, and legal services.
Why should I choose to outsource PRO services to a third-party firm such as Vertex Global?
One of the key roles that a PRO is required to perform is to help the business stay in line with legal requirements and avoid incurring heavy penalties. As such, if you lack a dedicated team in-house, we highly recommend that you work with a third-party firm to avoid any hassles associated with it.
I want to set up a company in the UAE; should I notarize all required documents?
Yes, it is mandatory to notarize all documents and additionally, they will need to be attested by the UAE Ministry of Foreign Affairs.
What is the tentative timeframe to obtain a UAE residence visa?
The primary factor that determines the timeframe to process a UAE residence visa is your business's location. In most cases, it can take up to 2-3 weeks. For further information, get in touch with our business consultants today!